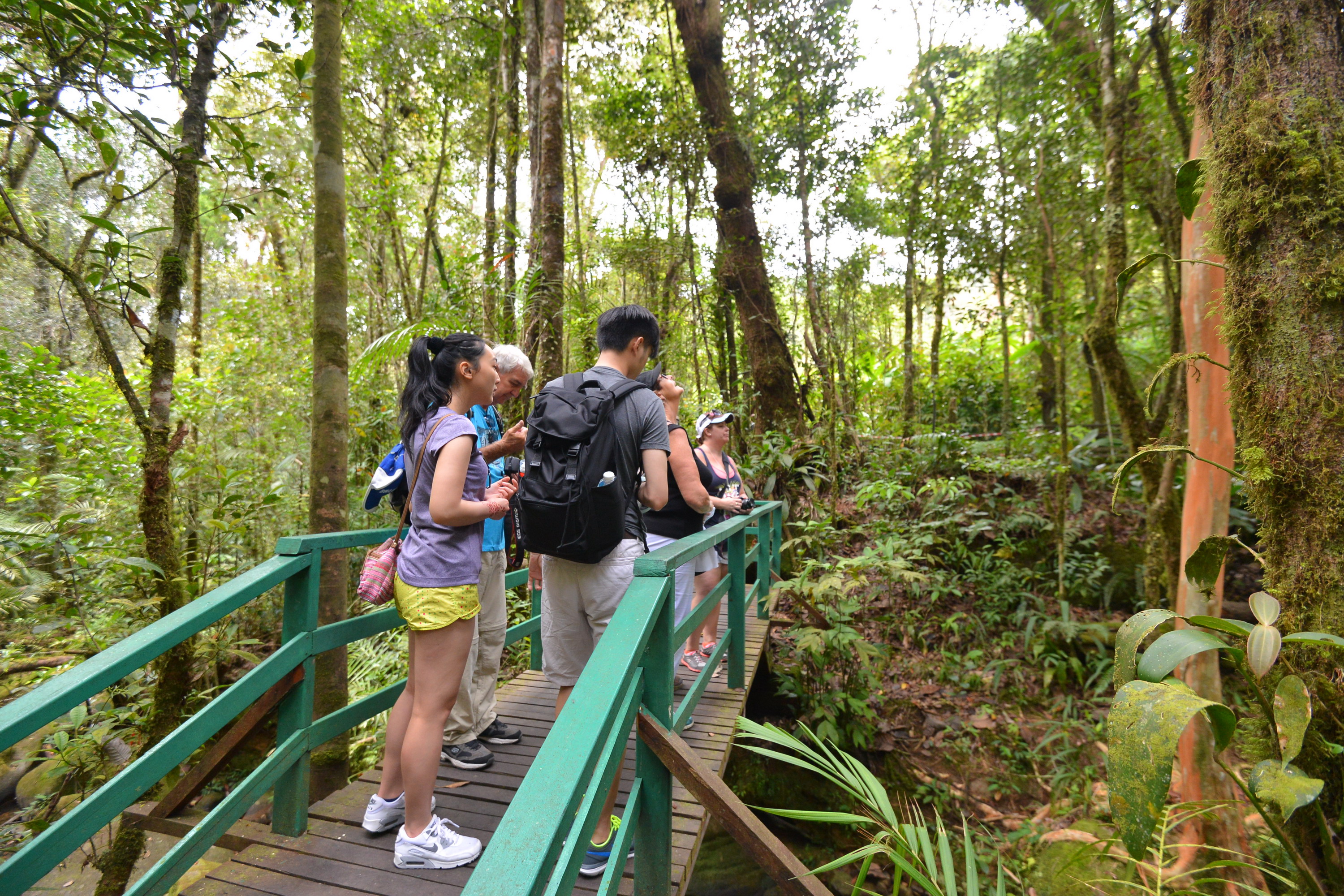 Culture , Nature
3D2N Kinabalu Park
Challenge Level:

Tour Code:

BA22

Duration:

3 Days 2 Night

Destination:

Sabah
The mountain garden is open from 9.00am to 4.00pm everyday. Visitors can visit the garden and roam by themself at anytime during the opening hours, however a conducted guided tour through the garden with Sabah Park's interpretation guide are scheduled at 9.00am, 12.00 and 3.00pm. Kinabalu Park had been designated as Malaysia's first World Heritage Site in the natural site category in December 2000. The declaration was made at the World Heritage Conference in Cairn Australia. Kinabalu had fulfilled two criteria which justified for inscription. Criteria (ix) and (x): The site has a diverse biota and high endemism. The latitudinal and climatic gradient from tropical forest to alpine conditions combine oscillation to prove conditions ideal for the development of new species. The park contains high biodeversity with representatives from more than half the families of all flowering plants. The majority of Borneo's mammals, birds, amphibians and invertebrates (many threatened and vulnerable) occur in the park.
Share this with your friends!
Day 1 - Kota Kinabalu/ Nabalu Market/Nabalu Park [L/D]
0900 hours - Depart early morning and journey from your hotel on aleisurely drive, stopping at Nabalu, to mender at the local fruit and vegetable stalls and perhaps shop for handicrafts. Drive on then to the Kinabalu National Park, some 1500m above sea level on the slopes of impressive Mount Kinabalu. It showcases lowland, montane, amd alpine vegetation on the scale of the unrivalled elsewhere in the world. You'll see the butterflies and vegetation, and if you're lucky you'll catch a glimpse of the largest flower in the world, the Rafflesia! Malaysia's first UNESCO World Heritage site, Kinabalu Park is on of the world's most important biological sites. Dinner and overnight stay in Kinabalu Park.
Day 2 - Kinabalu Park [B/L/D]
Wake up as early a 0600 hours to catch the sunrise. Appreciate the imposing beauty of Mount Kinabalu before your very eyes as it is slowly surrounded by the clouds. After breakfast, enjoy the refreshing and cooling air as you proceed for an educational walk along the nature trails in the Botanical Garden. Kinabalu Park boasts an estimate 0f 4,500 species of plants which include 1,500 species of orchids, 77 which are edemic to Kota Kinabalu.The park also support 289 species of birds and 290 different types of butterflies. Visit the Mountain Garden and Exhibition Hall. You can have the option to explore the trails arounf Kinabalu Park. Today's lunch and dinner will be at restaurant in Kinabalu Park.
Note: There are many trails in the park itself, if you wish to do more jungle walk, please get advice from the park ranger.
Day 3 Kinabalu Park/Kota Kinabalu [B/L]
The National Park in the shadow of Mount Kinabalu has an intertwined network of jungle trails to explore alone, or with that you may choose to brave your own or with a guide. Daily guided walks bt the park are scheduled, ideal for the less adventurous who would rather refrain from exploring the various marked trails on their own. Malaysia's first UNESCO World Heritage site, Kinabalu Park is one of the most important biological sites park.You can have the option to explore the trails around Kinabalu Park. Today's lunch will be at restaurant in Kinabalu Park. Afterwards a brief stopped at the Park HQ to recieve the World Heritage Site Certificate before departing back to your hotel in Kota Kinabalu City. 1400 hours Pick up from Park HQ and transfer back to your respective hotels/resorts.
Price from RM1,690.00 per person (Minimum 2 persons).
* Offer valid till 31 March 2018.
Inclusion
Return transfer (Kota Kinabalu-Kinabalu Park), Entrance fee, 2 nights stay at Liwagu Suite , Full Board meals(2 breakfast, 3 lunch, 2 dinner).
Exclusion
Beverages, Tourism Tax, Tipping, Things not stated above.
A guide walk through the nature trail with Sabah Park interpretation guide are scheduled to begin at 1100 hours everyday.
(Venue: Starts from the Kinabalu Multipurpose Hall)
Video show title: A Beacon of Biodeversity is scheduled at 02.00pm everyday and at 7.30pm on weekends.
(Venue Mini-theatre at basement of Liwagu visitor center
A briefing for climbers to mount. Kinabalu is also conducted by SSL Naturalist at 6.00pm everyday.