We found 23 accommodations!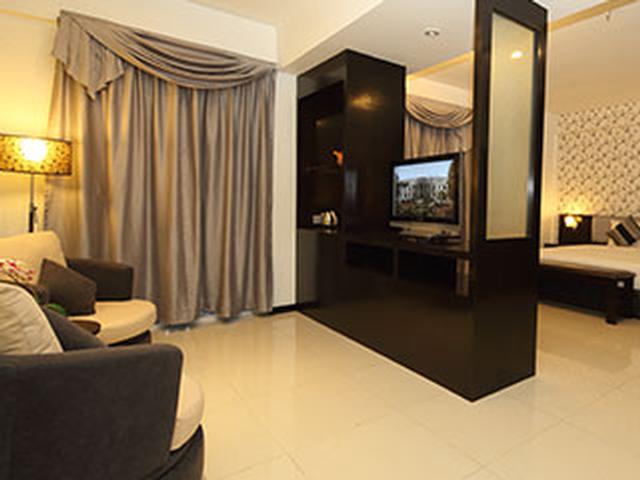 Nestled amidst one of the world's last natural tropical rainforests, Sabah Hotel offers unsurpassed 4-star deluxe luxuries to the discerning business and leisure travellers.
With lush foliage as a backdrop, the hotel exudes an alluring natural attraction as it blends in with the rich flora and fauna of Sabah, Malaysian Borneo. A harmonious combination of eco-tours and historical sites awaits the adventurous guests in Sandakan. A promise of an everlasting and most memorable experience! Sabah Hotel, Sandakan, where splendours of nature, luxury and comfort awaits you!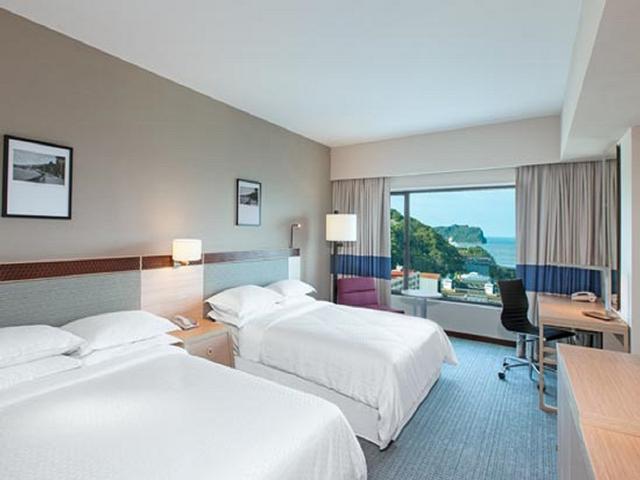 The nature eco city sandakan is home to borneo's native wildlife of orang utans, sun bears, proboscis monkeys and gateway to the magnificent rainforests and limestones.
overlooking sandakan's azure scenic bay at the heart of sandakan town, four points by sheraton sandakan is your perfect choice for business or leisure time.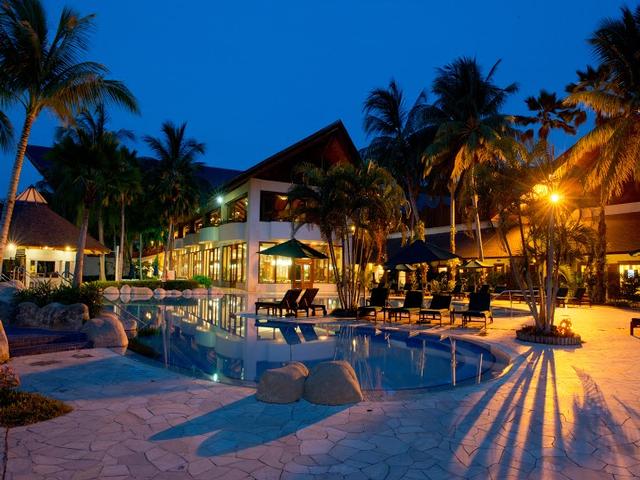 Nexus Resort Karambunai, located 30 km North East of Kota Kinabalu, Sabah, nestles on 65 acres of lush landscaped surrounds on the Karambunai Peninsula, upon the fringes of a 6km pristine white sand beach, with a million year old tropical rainforest and the distant majesty of Mount Kinabalu as its backdrop.
Nexus Resort Karambunai showcases 236 Borneo Villas luxury rooms set amidst a village garden with sweeping views of the golf course, garden or beach whilst 243 tastefully furnished Ocean Wing deluxe rooms, all with panoramic beach front and sea views, feature private balconies. Six grand Royal and Presidential Villa suites, created for the affluent and discerning few, come complete with luxurious living and dining rooms, private swimming pools and gardens facing the endless South China Sea.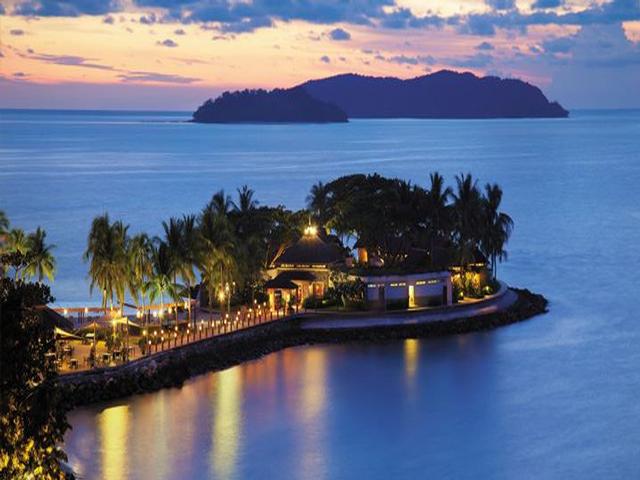 A gentle breeze caresses your face as you wake to the sound of waves lapping the beach. The balcony opens up to an inspiring vista of sparkling coral islands and swaying palm trees. This is the beginning of your vacation in our award-winning hotel in Kota Kinabalu.
Located just 10 minutes away from the city, Shangri-La's Tanjung Aru Resort & Spa, Kota Kinabalu, is a luxurious, tranquil retreat that provides the perfect setting for an amazing tropical getaway. Sophistication surrounds you in a lavishly decorated suite inspired by Borneo's rich culture heritage.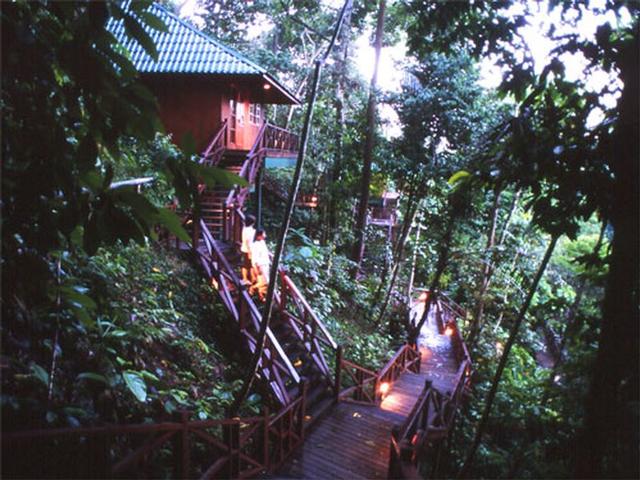 The itinerary we present is crafted based on you and your wishes. We believe that the key to a smooth and quality travel experience is communication. As such, we will work with you based on your desired travel requirements and budget whilst we provide suggestions and ideas based on our years of experience and connection with locals in Sabah.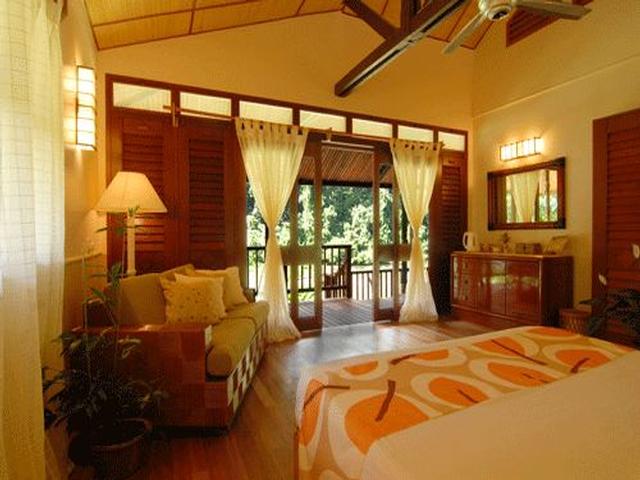 Nestled comfortably in the jungle habitat, reinforcing the impression of being mesmerised by nature.
All the Chalets at our lodge are installed with ceiling fans instead of air conditioning units. The passive design of the structure is the wall and roof insulation plus a ventilation system that exploits the thermal mass of the bathroom core to reproduce natural airflow. Guests have a choice of different types of chalets such as River View Deluxe Chalets, Jungle View Deluxe Chalets and Jungle View Standard Chalets that provides comfortable accommodation in its natural pristine surrounding.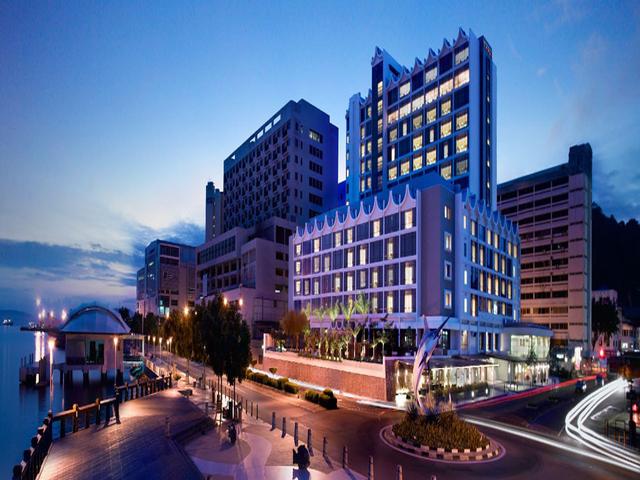 Hyatt Regency Kinabalu offers luxury stays, dazzling choices of local and international cuisines and memorable meetings and events. Experience five-star Sabahan hospitality in the heart of Kota Kinabalu's business, shopping and entertainment district overlooking the scenic coral islands of the Tunku Abdul Rahman Marine Park and South China Sea. Whether staying in Kota Kinabalu hotels for business or leisure, a stay at Hyatt Regency Kinabalu enables you to connect to who and what matters most to you.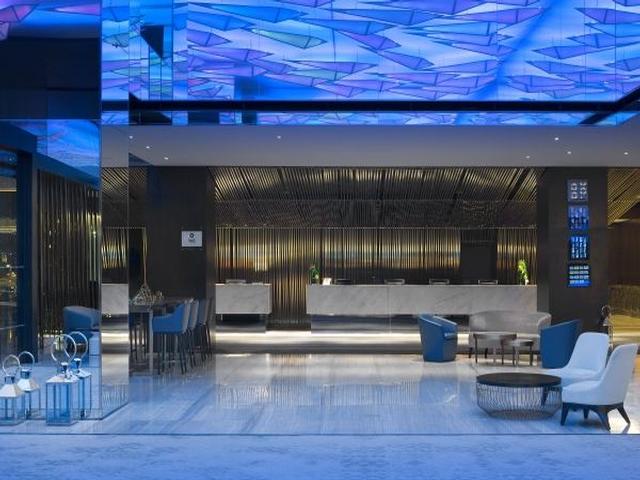 Explore unique experiences in Sabah's Rainforest City and see the destination through new perspectives. Kota Kinabalu city, gateway to Malaysia's Borneo, unveils renewed spaces at the 306-room Le Meridien Kota Kinabalu. The hotel's newly transformed lobby unlocks a refreshed arrival and welcome experience that is enhanced by the opening of three innovative dining and entertainment venues.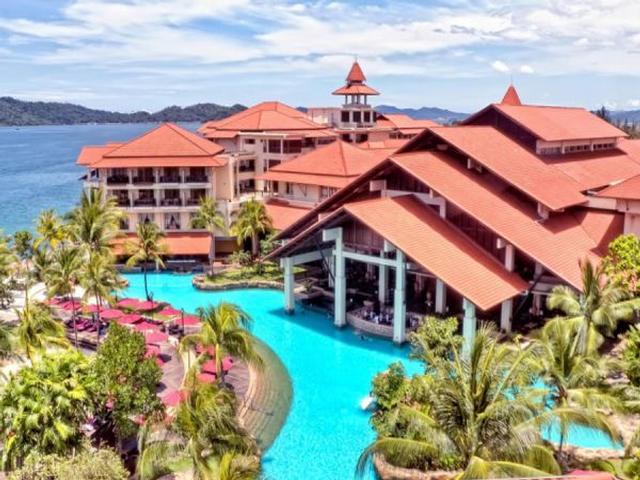 The Magellan Sutera Resort in Kota Kinabalu is a magnificent 5-star resort with 456 rooms and suites. The grand entrance is a majestic longhouse style lobby; an architectural tribute to the Rungus natives of Sabah. With fine timber furnishings and traditional handicraft artifacts, this resort is a favourite with families and couples and those seeking a relaxing, tropical holiday in Borneo. The suites are lavishly decorated and present fabulous views of beautifully manicured gardens or the South China Sea set against a backdrop of the islands of Tunku Abdul Rahman Marine Park.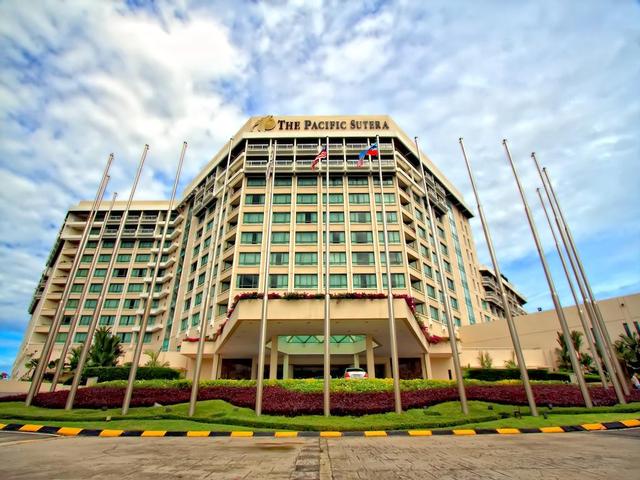 The luxurious 5-star The Pacific Sutera Hotel in Kota Kinabalu features 500 immaculately appointed rooms and suites with contemporary décor and dramatic views of either the sprawling golf course or of the sea and nearby tropical islands.
The grand entrance and high-ceiling lobby lounge offer an uninterrupted, panoramic view of the ocean and is a popular meeting point for leisure and business travellers. The Pacific Club guests enjoy the magnificent views from the top floors where breakfast and cocktails are served in the exclusive Pacific Club Lounge.